CopiOs Extend® Membrane
Resorbable Barrier Membranes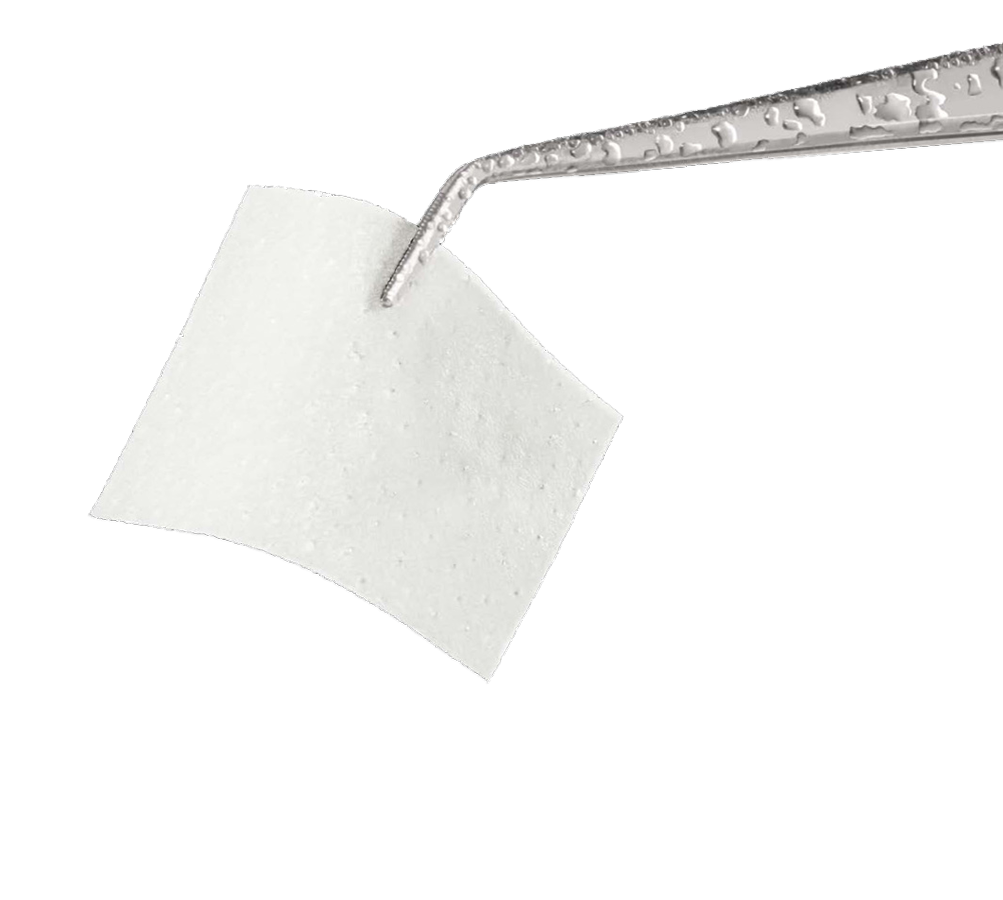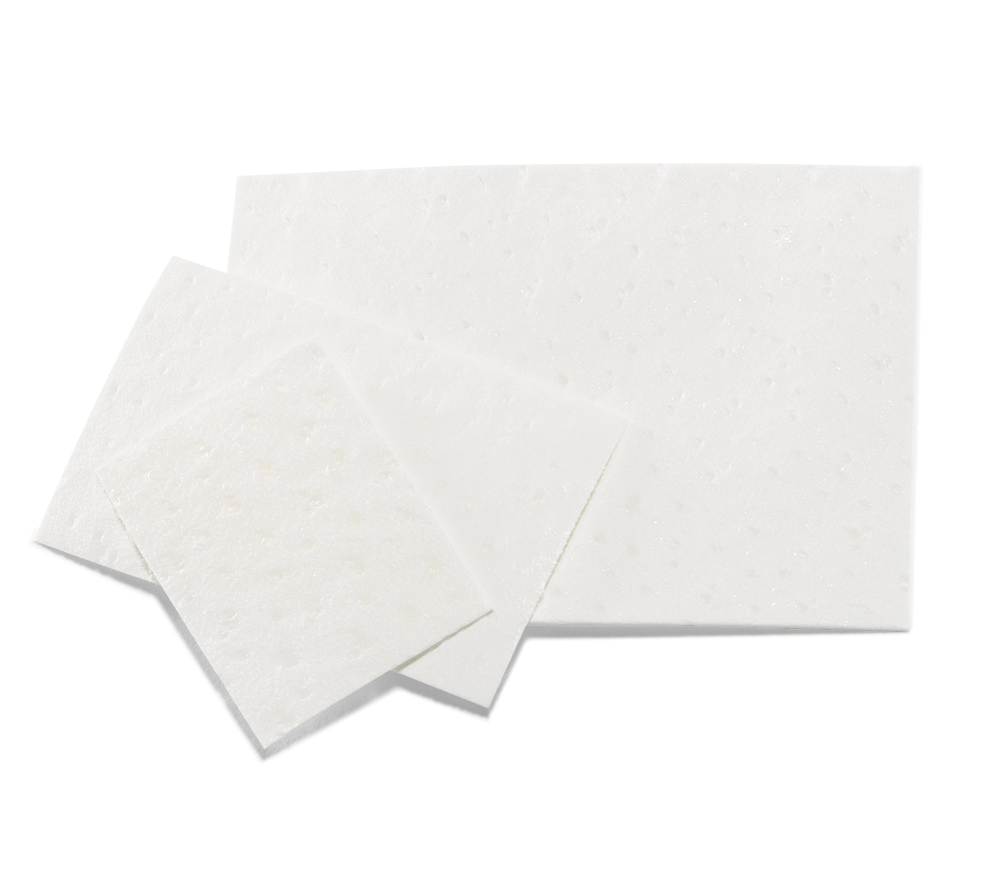 CopiOs Extend Membrane is a long-lasting, resorbable collagen membrane designed to allow implant placement while providing ample time1 for regeneration.
Made of highly purified porcine dermis1 
Barrier time 6–9 months1 
Not side specific for convenient handling1 
Cell-occlusive – allows nutrients to permeate while occluding epithelial cells2 
Convenient handling – conformable and easy to reposition in the defect 
Performs when primary closure has not been achieved3
Shown Clinically Successful In:
Augmentation around implants placed in immediate and delayed extraction sockets1 
Localized ridge augmentation for later implantation1 
Alveolar ridge reconstruction for prosthetic treatment1 
Filling of bone defects1 
Guided bone regeneration in dehiscence defects1 
Guided tissue regeneration procedures in periodontal defects1
Bone Grafting is a common procedure used to prepare a site for dental implant placement in an area where teeth have been loss.
Biomaterials Portfolio - EMEA Region
CopiOs Extend Membrane IFU latest revision. 
Data on File with Collagen Matrix Inc. 
Data on File with Zimmer Biomet Dental.
Product clearance and availability may be limited to certain countries/regions. Please contact your local sales representative or customer service team.
Unless otherwise indicated, as referenced herein, all trademarks are the property of Zimmer Biomet; and all products are manufactured by one or more of the dental subsidiaries of Zimmer Biomet Holdings, Inc., and distributed and marketed by Zimmer Biomet Dental (and, in the case of distribution and marketing, its authorized marketing partners). Cancelle SP® is a registered trademark of RTI Surgical, Inc. Tutoplast is a registered trademark of Tutogen Medical GmbH. Safescraper is a trademark of C.G.M. S.P.A. NovaBone is a registered trademark of NovaBone Products, LLC. BioMend, BioMend Extend, CopiOs, CopiOs Extend, OsseoGuard, OsseoGuard Flex , and Socket Repair Membranes are manufactured by Collagen Matrix, Inc. Collagen Matrix is not a subsidiary of Zimmer Biomet Holdings. IngeniOs products are manufactured by Curasan AG. Safescraper is manufactured by META Advanced Medical Technology. NovaBone Dental Putty is manufactured by NovaBone Products, LLC. Puros is manufactured by RTI Surgical, Inc. CopiOs Xenograft and CopiOs Pericardium are manufactured by Tutogen Medical GmbH. RegenaVate is manufactured by RTI Surgical, Inc. RegenePro is manufactured by Syntacoll GmbH. RegenerOss Allograft Putty Plus is manufactured by Interpore Cross International with tissue provided by LifeLink Tissue Bank. (AATB Certified). Screw Fixation Kits are manufactured by Medicon e.G. Endobon is manufactured by Biomet France, Sarl. RegenerOss Allograft Particulate products are distributed by Zimmer Biomet Dental and processed by Community Tissue Services. Prior to August, 2016, distinct lots of RegenerOss Allograft Particulate products were processed by University of Miami Tissue Bank (UMTB). Orders may be fulfilled with product originating from either or both tissue establishment until depletion of UMTB stock. For additional product information, please refer to the individual product labeling or instructions for use. Product clearance and availability may be limited to certain countries/regions. This material is intended for clinicians only and does not comprise medical advice or recommendations. This material may not be copied or reprinted without the express written consent of Zimmer Biomet Dental. ZB0011 REV D 08/20 ©2020 Zimmer Biomet. All rights reserved.
Customer Service & Technical Support
At ZimVie Dental, our focus is always on you. Priority attention is the hallmark of our service commitment, and we stand ready to offer you an unprecedented level of service and personalized solutions.