Puros® Cancellous Dowel Allograft
The Power Of Puros Allografts
Clinicians around the globe have counted on the Puros family of allografts for hard- and soft-tissue augmentation procedures for years.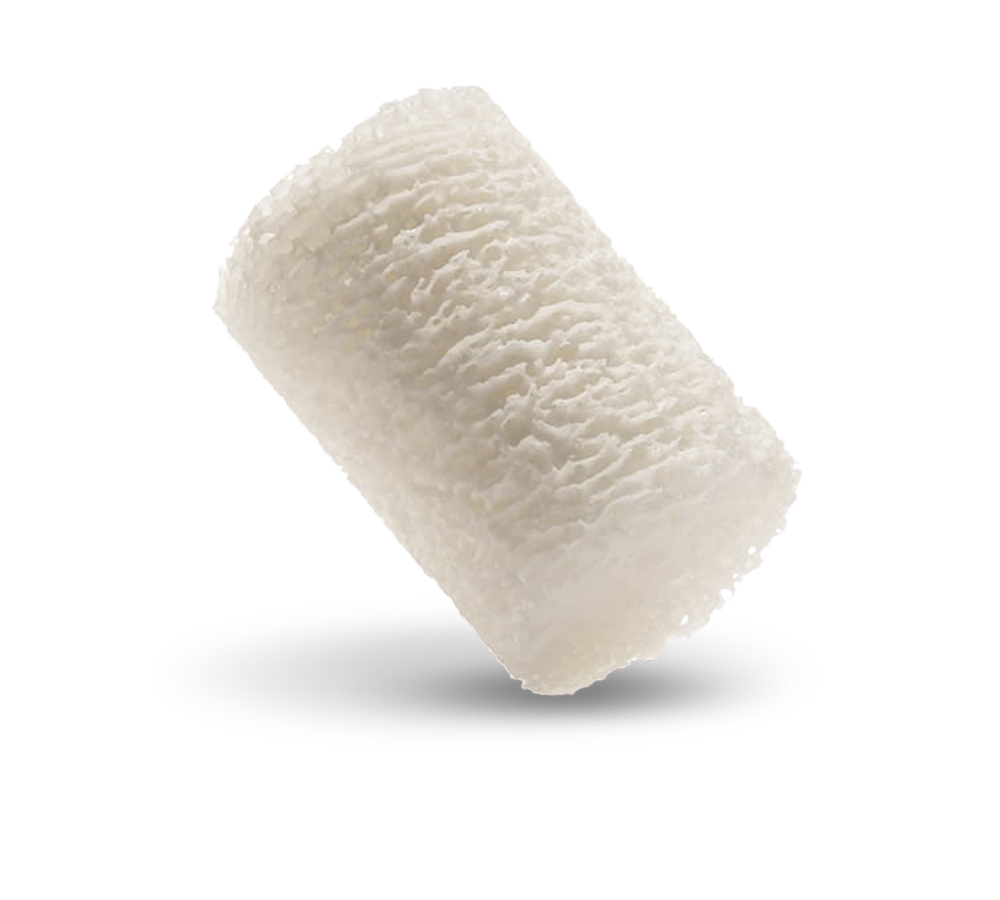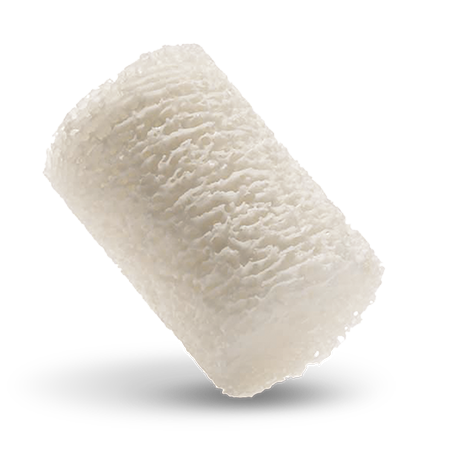 By eliminating the need to harvest an autogenous block graft, Puros Block Allografts save time, help to reduce pain and can shorten the patient's rehabilitation period.1 
The Proprietary Tutoplast® Process
In 1969 the Tutoplast Tissue Sterilization Process was developed to sterilize and preserve tissue for implantation.
More than 6 million implants have been sterilized through the Tutoplast Process with zero confirmed incidence of implant-associated infection.17
The Benefits Of The Multi-Step Tutoplast Process For Puros Particulate Bone Graft
The process preserves the valuable minerals in bone (minerals don't apply to soft tissues), collagen matrix and tissue integrity while inactivating pathogens and gently removing unwanted materials, such as cells, antigens and viruses8—resulting in predictable, reliable and sterile allografts.
Documented Successful Bone Regeneration
Documented graft and implant success rates1,3 make it a viable alternative to autogenous block grafting4,5
Saves time, helps to reduce pain, and can shorten the patient's rehabilitation period by eliminating the need to harvest an autogenous graft
Tutoplast® Tissue Sterilization Process
Sterilized and preserved using the proprietary Tutoplast Process, Puros Allograft Block offers a high-quality option for bone regeneration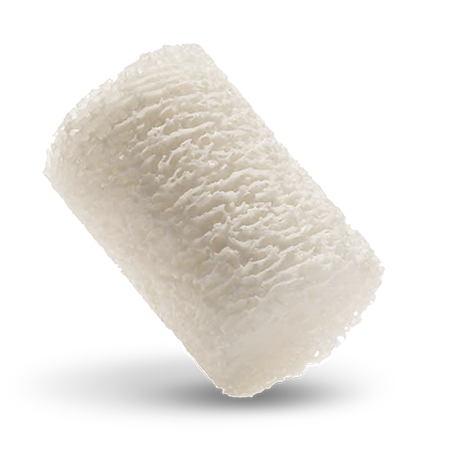 Bone Grafting is a common procedure used to prepare a site for dental implant placement in an area where teeth have been loss.
Biomaterials Portfolio - EMEA Region
1. Keith JD Jr, Petrungaro P, Leonetti JA, Elwell CW, Zeren KJ, Caputo C et al. Clinical and histologic evaluation of a mineralized block allograft: results from the developmental period (2001-2004). Int J Periodontics Restorative Dent. 2006;26:321-327.
2. Leonetti JA, Koup R. Localized maxillary ridge augmentation with a block allograft for dental implant placement: case reports. Implant Dent. 2003;12:217-226.
3. Keith JD Jr., Salama MA. Ridge preservation and augmentation using regenerative materials to enhance implant predictability and esthetics. Compend Contin Educ Dent. 2007;28:614-623.
4. Schwartz-Arad D, Levin L, Sigal L. Surgical success of intraoral autogenous block onlay bone grafting for alveolar ridge augmentation. Implant Dent. 2005 14:131-138.
5. Levin L, Nitzan D, Schwartz-Arad D. Success of dental implants placed in intraoral block bone grafts. J Periodontol. 2007;78:18-21.
6. von Arx T, Buser D. Horizontal ridge augmentation using autogenous block grafts and the guided bone regeneration technique with collagen membranes: a clinical study with 42 patients. Clin Oral Impl Res. 2006;17:359-366.
7. Data on file with RTI Surgical, Inc.
Unless otherwise indicated, as referenced herein, all trademarks and intellectual property rights are the property of ZimVie Inc. or an affiliate; and all products are manufactured by one or more of the dental subsidiaries of ZimVie Inc. (Biomet 3i, LLC, Zimmer Dental, Inc., etc.) and marketed and distributed by ZimVie Dental and its authorized marketing partners. Tutoplast is a registered trademark of Tutogen Medical GmbH. Safescraper is a trademark of C.G.M. S.P.A. Accura products are manufacturd by ResDevMed Lda. Portugal. BioMend, BioMend Extend, CopiOs, CopiOs Extend, OsseoGuard, OsseoGuard Flex, RegenerOss Resorbable Xenograft and Socket Repair Membranes are manufactured by Collagen Matrix, Inc. Collagen Matrix is not a subsidiary of ZimVie. IngeniOs products are manufactured by Curasan AG. OsseoGuard PTFE products are manufactured by Osteogenics Biomedical, Inc. Safescraper is manufactured by META Advanced Medical Technology. Puros products are manufactured by Tutogen Medical GmbH. CopiOs Xenograft and CopiOs Pericardium are manufactured by Tutogen Medical GmbH. Screw Fixation Kits are manufactured by Medicon e.G. Endobon is manufactured by Biomet France, Sarl. For additional product information,please refer to the individual product labeling or instructions for use. Product clearance and availability may be limited to certain countries/regions. This material is intended for clinicians only and does not comprise medical advice or recommendations. Distribution to any other recipient is prohibited. This material may not be copied or reprinted without the express written consent of ZimVie. 
ZV0227 REV B 10/22 ©2022 ZimVie. All rights reserved.
Customer Service & Technical Support
At ZimVie Dental, our focus is always on you. Priority attention is the hallmark of our service commitment, and we stand ready to offer you an unprecedented level of service and personalized solutions.