RealGUIDE™ Z3D Guided Surgery Kit
Designed for ZimVie's TSV®, Trabecular Metal™ and Eztetic® Dental Implants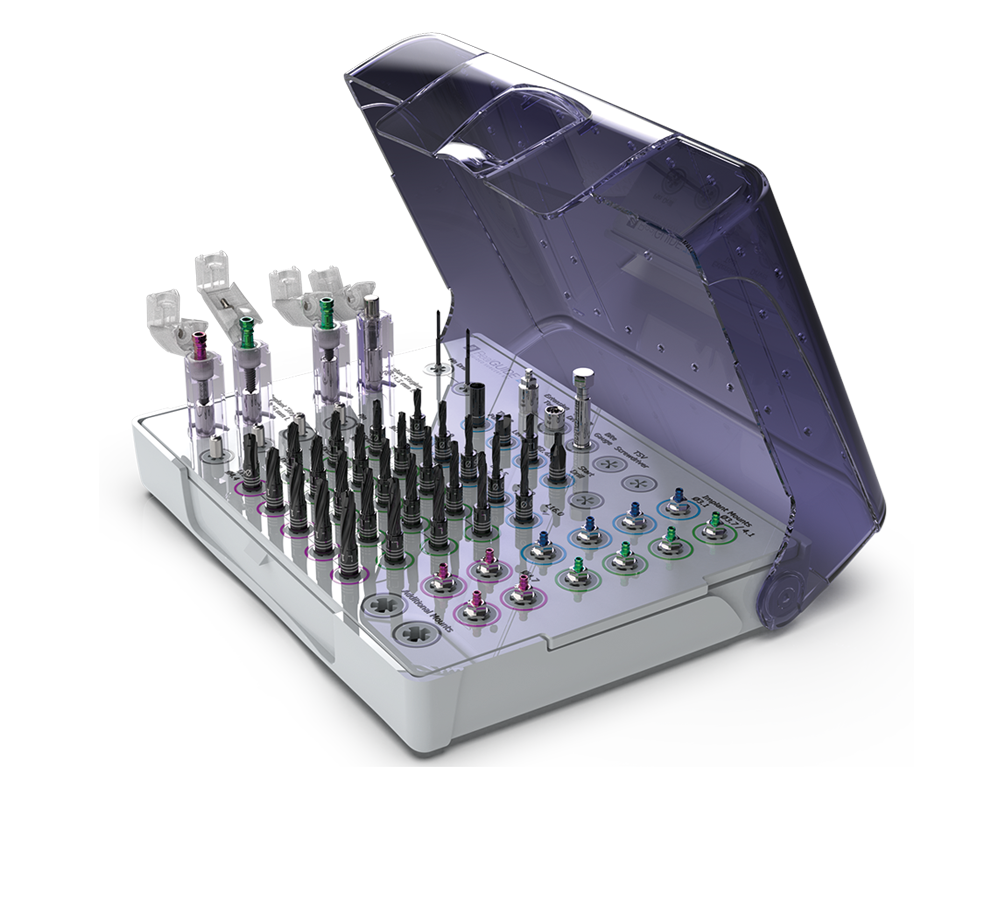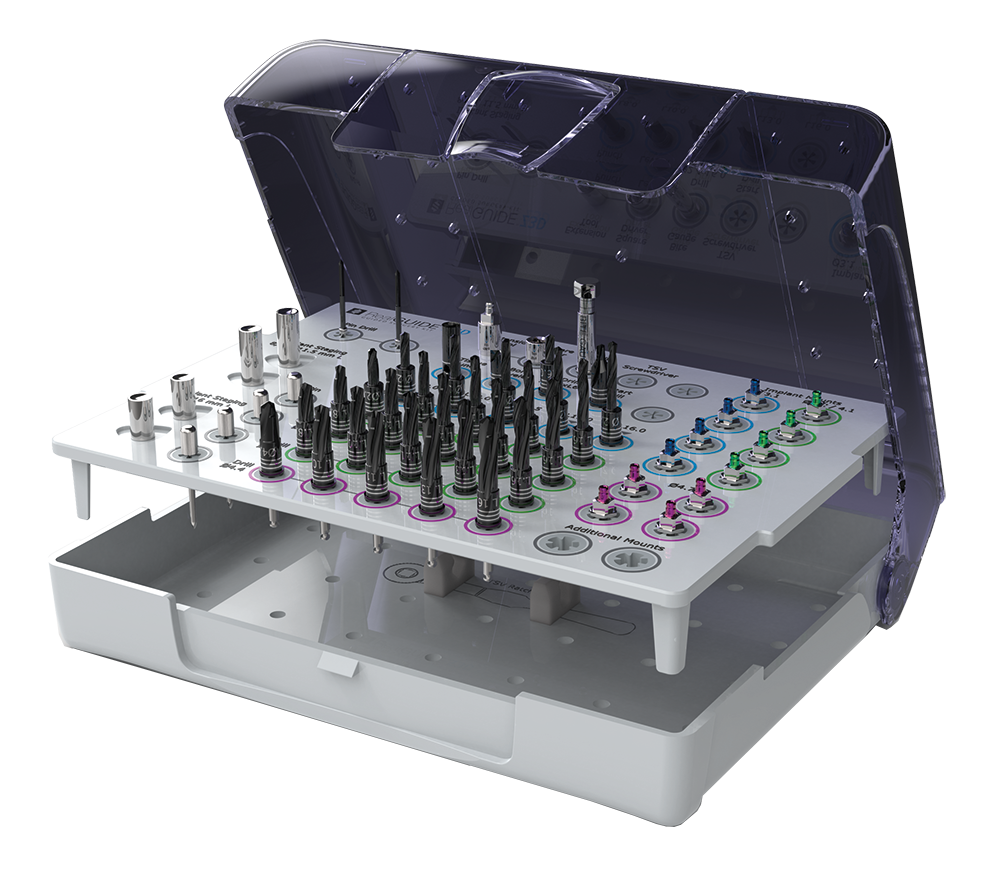 The RealGUIDE Z3D Guided Surgery Kit has been designed for use with the ZimVie Dental Tapered Screw-Vent®, Trabecular MetalTM and 3.1 mm Eztetic® Implant lines.
The kit consists of diamond-like carbon (DLC) coated calibrated surgical drills and mounting devices for guided surgery.
It can be used to place implant diameters 3.1 mm, 3.7 mm, 4.1 mm and 4.7 mm.
The TSV Screwdriver and TSV Ratchet can be bundled with the kit to have a self-contained kit.
Guided Surgery Kit Features
Fully guided placement of ZimVie Dental Eztetic 3.1 mm implant and TSV/TM implants in sizes 3.7 mm, 4.1 mm and 4.7 mm
Compact kit, which is useful for space-constrained dental offices
No handles or keys are necessary while preparing the osteotomy
DLC (Diamond-like Carbon) coating on the drills provide wear resistance characteristic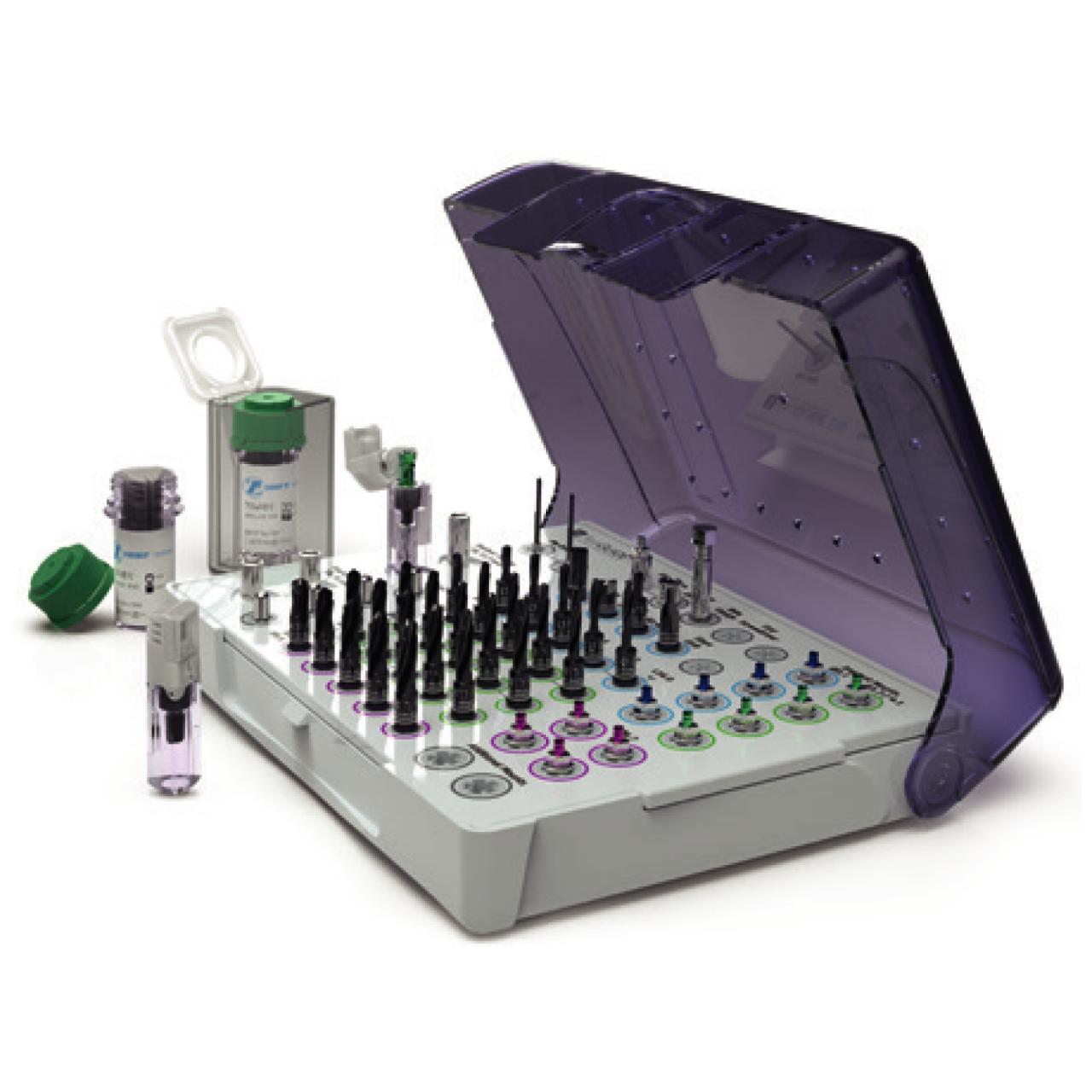 Drilling System
The drills in the RealGUIDE Z3D Guided Surgery Kit are made of hardened AISI 420B stainless steel and coated with DLC (Diamond-like Carbon) treatment which provides an increase in surface hardness and reduces the friction forces generated during use.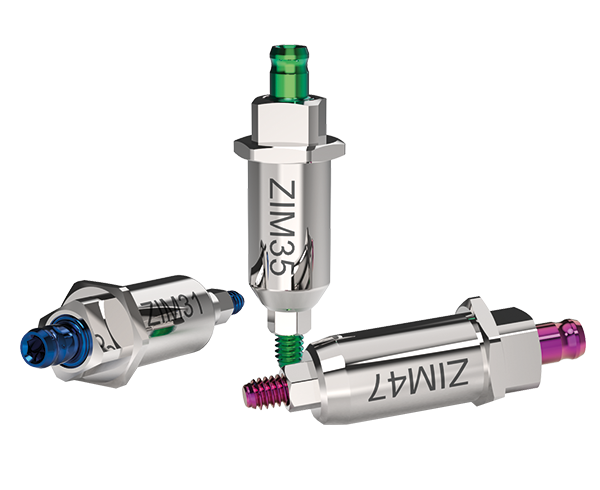 Implant Mounts
Place the Zimmer Biomet TSV or TM implant vial on the dedicated implant staging pedestal corresponding to the implant length.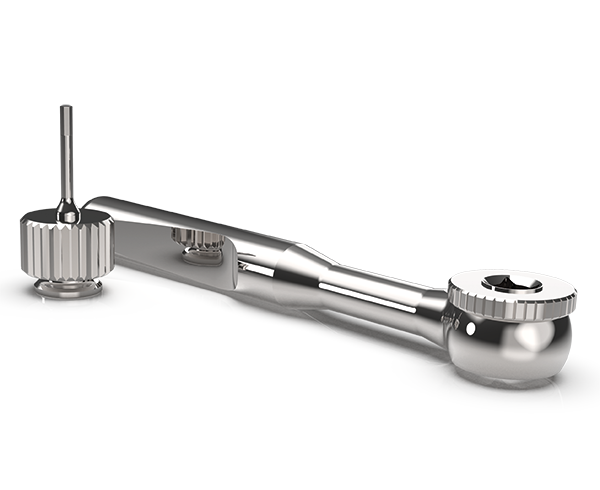 TSV Screwdriver and Ratchet
They can be bundled with the kit purchase, or use the instruments from your existing standard TSVKIT.
 RealGUIDETM Software Suite
The RealGUIDE Software Suite is the inhouse option for both the practice and laboratory.
The kit information is available in the RealGUIDE Software Suite,  an open system for diagnosis and advanced surgical guide design  that will support you with customized drilling reports to be  well-prepared for dental implant therapy.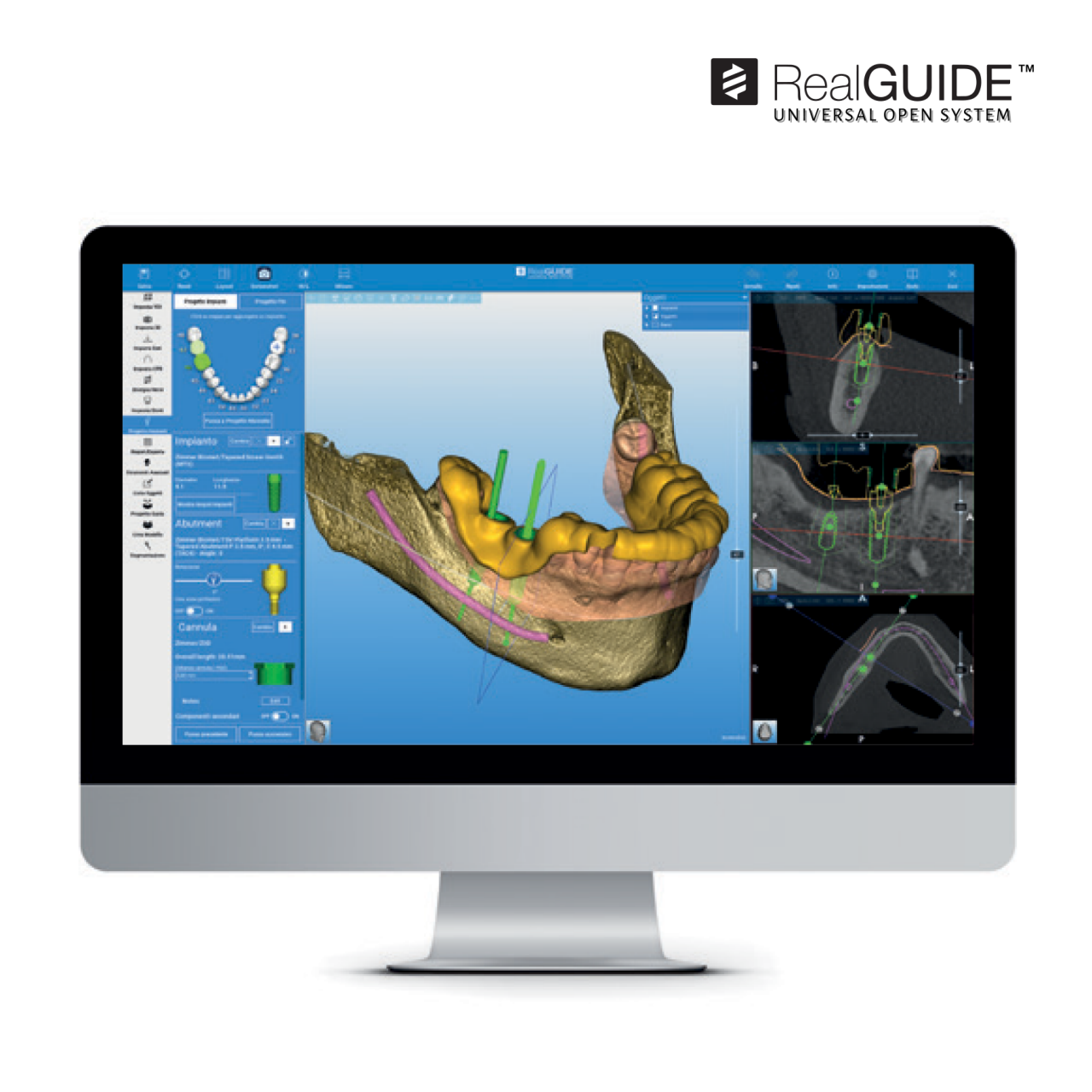 Product clearance and availability may be limited to certain countries/regions. Please contact your local sales representative or customer service team.
All content herein is protected by copyright, trademarks, and other intellectual property rights, as applicable, owned by or licensed to 3Diemme SRL or its affiliates unless otherwise indicated, and must not be redistributed, duplicated, republished or reprinted, in whole or in part, without express written consent the owner. Unless otherwise indicated, all products are manufactured by 3Diemme SRL or Zimmer Biomet Dental or its affiliates, and marketed and distributed by Zimmer Biomet Dental and its authorized marketing partners. For additional product information, please refer to the individual product labeling or instructions for use. Product clearance and availability may be limited to certain countries and/or regions. This material is intended for clinicians only and does not comprise medical advice or recommendations. Distribution to any other recipient is prohibited. ZB1307 REV A 04/21 ©2021 Zimmer Biomet. All rights reserved.