Puros® Allograft Customized Block
The Power Of Puros Allografts
Clinicians around the globe have counted on the Puros family of allografts for hard- and soft-tissue augmentation procedures for years.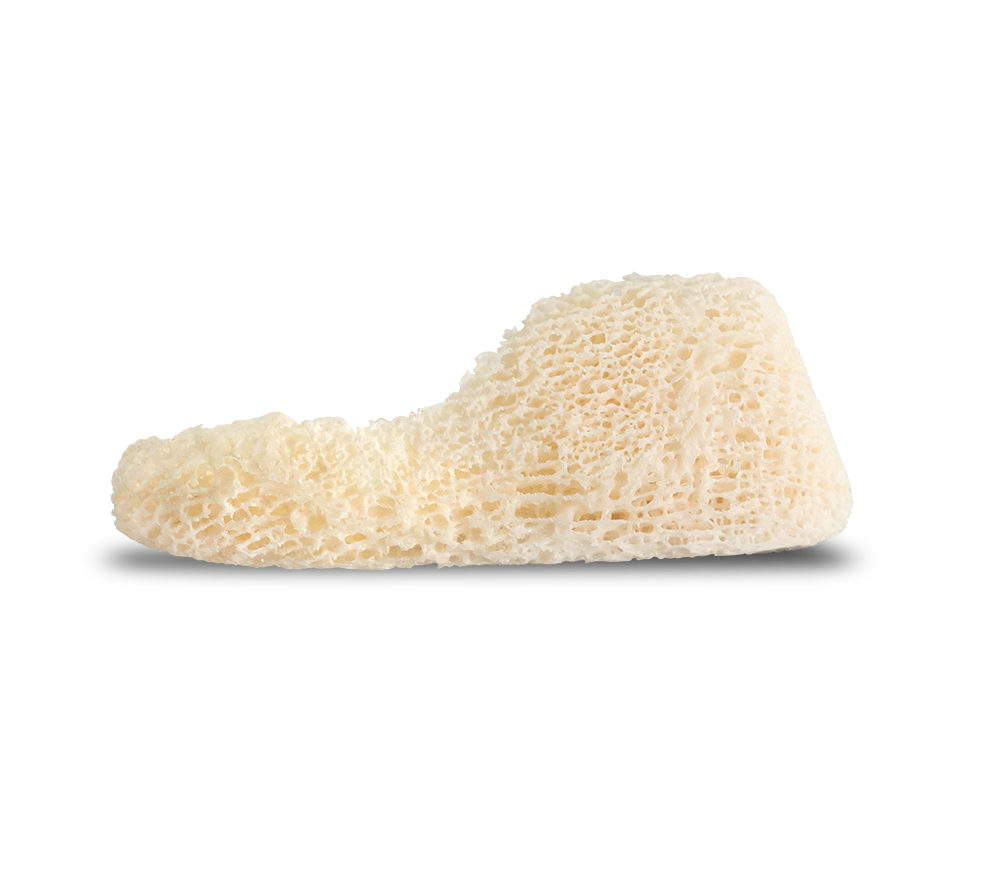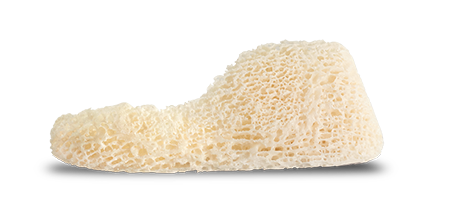 Puros Allograft Customized Blocks are produced using CAD/CAM technology based on a CBCT/CT scan of the defect area. This makes the procedure more comfortable for your patient by reducing surgery time and minimizing the risk of complications.1
The Proprietary Tutoplast® Process
In 1969 the Tutoplast Tissue Sterilization Process was developed to sterilize and preserve tissue for implantation.
More than 6 million implants have been sterilized through the Tutoplast Process with zero confirmed incidence of implant-associated infection.17
The Benefits Of The Multi-Step Tutoplast Process For Puros Particulate Bone Graft
The process preserves the valuable minerals in bone (minerals don't apply to soft tissues), collagen matrix and tissue integrity while inactivating pathogens and gently removing unwanted materials, such as cells, antigens and viruses8—resulting in predictable, reliable and sterile allografts.
Customized block fits precisely to defect2 
Large contact surface area improves ingrowth of blood vessels and revascularization3 
Additional manual adjustment of the defect and of the customized block is seldomly required, allowing for reduced surgery time and reduced morbidity4 
Clinical reports have shown stable bone levels up to 2 years follow-up after implant placement5, 6
Shown Clinically Successful In: 
Horizontal ridge reconstruction2,5,6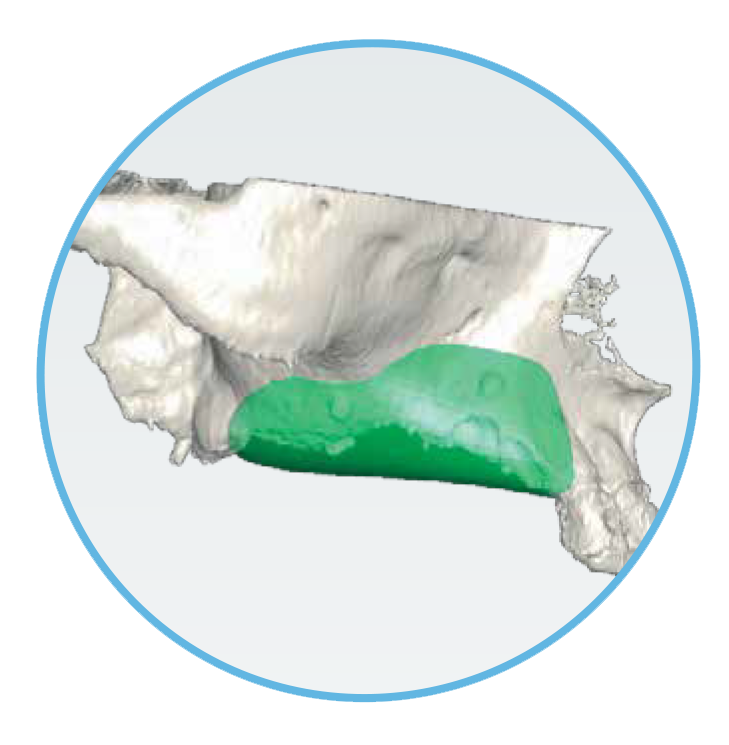 CuztomGraft Design and Order Process
Fill in the product request online form and transfer together with CT/CBCT data (DICOM format required)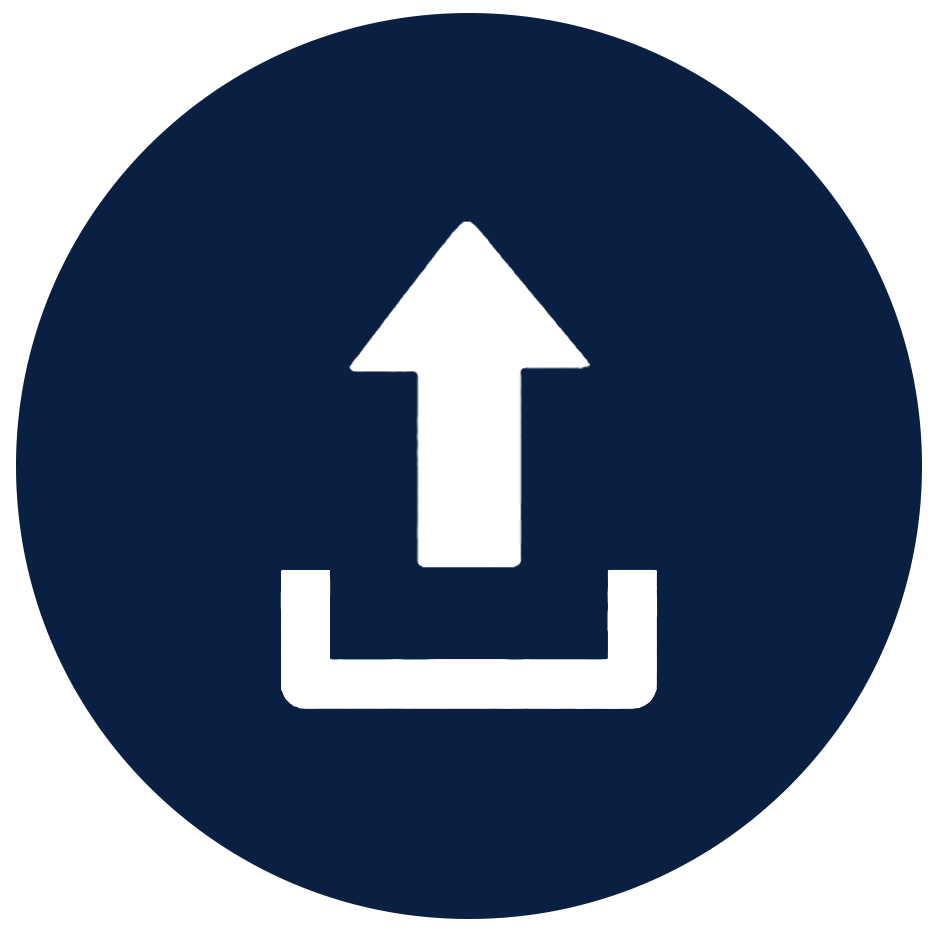 Schlee M. et al. Implant Dent (2013) 22:212-8. 
Würzler K.K. et al. Implantologie Journal (2015) 5:30-36.
.Mcallister B.S. et al. J Periodontol (2007) 78:377-96. 
Parthasarathy J. Ann Maxillofac Surg (2014) 4:9-18. 
Engler-Hamm D. Implantologie (2018) 26:231-242. 
Blume O. et al. J Esthet Restor Dent (2018) 30:474-479
Product clearance and availability may be limited to certain countries/regions. Please contact your local sales representative or customer service team.
Unless otherwise indicated, as referenced herein, all trademarks are the property of Zimmer Biomet; and all products are manufactured by one or more of the dental subsidiaries of Zimmer Biomet Holdings, Inc. and marketed and distributed by Zimmer Biomet Dental and its authorized marketing partners. Puros Allograft Customized Block is processed by RTI Surgical, Inc. Tutoplast is a registered trademark of Tutogen Medical GmbH. For additional product information, please refer to the individual product labeling or instructions for use. Product clearance and availability may be limited to certain countries/regions. This material is intended for clinicians only and does not comprise medical advice or recommendations. Distribution to any other recipient is prohibited. This material may not be copied or reprinted without the express written consent of Zimmer Biomet Dental.
ZBINST0104 REV A 07/21 ©2021 Zimmer Biomet. All rights reserved.
Customer Service & Technical Support
At ZimVie Dental, our focus is always on you. Priority attention is the hallmark of our service commitment, and we stand ready to offer you an unprecedented level of service and personalized solutions.